You can now book our Karaoke Room
Enjoy your own singing of your favorite songs in a warm, friendly atmosphere. Our acoustic system will impress you with connoisseurs of high-quality sound and extensive selection of songs.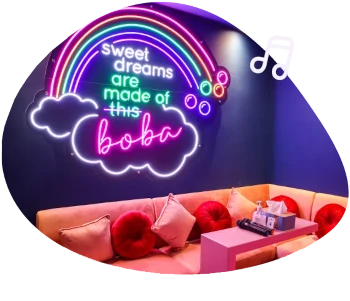 Just order
a minimum
of 4 large drinks to enjoy
1 hour of Karaoke
Room Booking
Let's have fun and sing
Choose a karaoke room of your choice and book at any time convenient for you.
Book Karaoke Room