About TabiBoba
TabiBoba first came into Qatar in early 2020 with the world's first handmade Boba Tea Brand, 'OneZo', from Taiwan. We subsequently brought in 'Dartslive' from Japan, and 'The Golden Duck' from Singapore. We strive to provide customers the best of service and a fun environment for all ages to enjoy!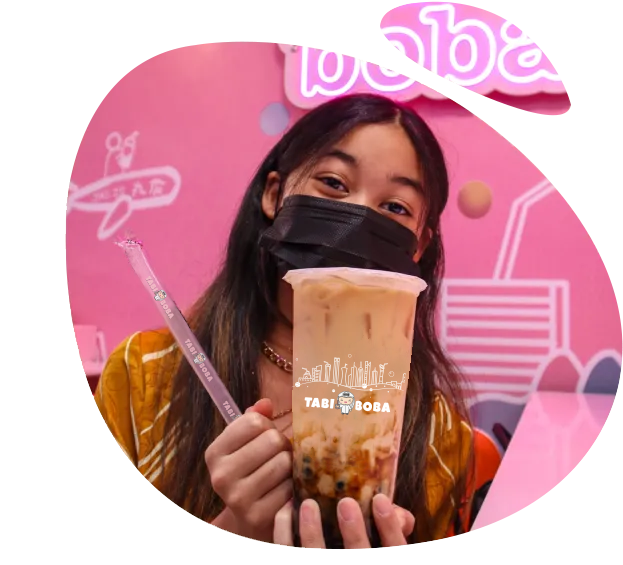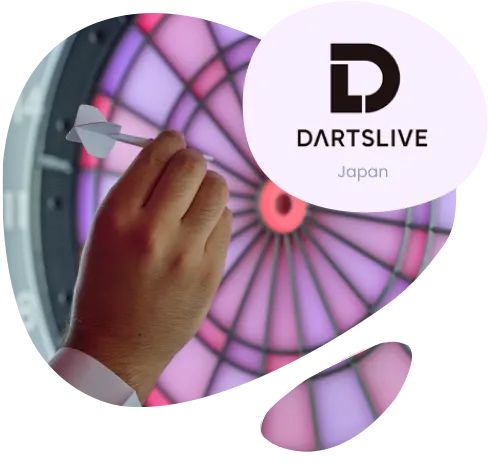 Arcade Games
Not only you can enjoy our drinks and snacks, you can challenge yourself or with your friends on our Arcade games consoles. It is a network-connected electronic darts machine which is considered a global standard of electronic darts. Arcade Games is developed by SEGA-Sammy Group from Japan.
Why TabiBoba
Freshness and no preservatives
Every Boba is made from scratch with raw materials imported from Taiwan. No preservative, only Freshness.
Best drinks selection in the city
Choose a drink for your own taste. We make boba tea not only based on tea, but also based on coffee, milk and milkshake, honey, yogurt.
Holistic fun environment for all ages
Retro games console, Darts Machines, and Karaoke rooms to provide you with an unique fun experience for you!
Gallon challenge
We offer you and your friends an exciting challenge to participate in 1-gallon boba tea
Rules

Entry fee: 350 QAR.

Must complete within 15 minutes.
The winner will receive

700 riyals in cash

Gift card for 10 drinks

Plushie Set worth 199

Polroid photo for the winners
You can now book our Karaoke Room
Enjoy your own singing of your favorite songs in a warm, friendly atmosphere. Our acoustic system will impress you with connoisseurs of high-quality sound and extensive selection of songs.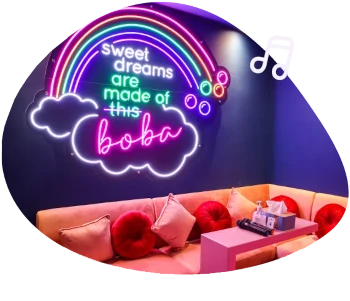 Just order
a minimum
of 4 large drinks to enjoy
1 hour of Karaoke
Room Booking
Get in touch with us
View our branches and contact us
Show branches