Want in on the Boba craze?
Tap into the growing market of bubble tea by becoming a Tabi Boba franchisee. Being a bubble tea brand born in the region, Tabi Boba uniquely caters to the MENA market. From our trilingual expertise, and diverse cultural background and understanding, Tabi Boba is the perfect choice for franchisees in the region.
Reach out to learn more about franchising with us.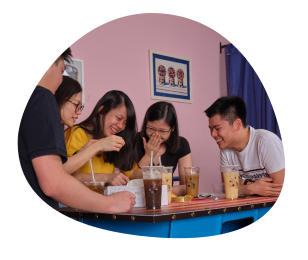 boba here
boba there
boba everywhere!
Let's have fun and sing
Choose a karaoke room of your choice and book at any time convenient for you.
Book Karaoke Room